THINKING TOTS
At Thinking Tots, we view your child's learning as a holistic process. By combining children's education with parental guidance, we bring a programme that nurtures healthy parent-child communication and enables both you and your child to grow together.
THINKING TOTS PROGRAMME
The best gift to your child is preparing him or her for life. With the intention to build critical thinking and confidence in your child, we have transformed an hour of weekly playtime into effortless learning. The core of Thinking Tots revolves around dramatic play and interactive techniques!
Dramatic play
Children will get to learn effortlessly through play and will develop confidence as they express themselves!
Interactive Communication
Through interacting with everyone in class, your child will not only learn to develop effective communication skills but also engage in character development!
LITTLE CREATIVE THINKERS IN THE MAKING
Even at a young age, your child's mind is absorbing every bit of information around them. We make good use of this opportunity to provide them with the best environment!
By attending Thinking Tots, your child will be: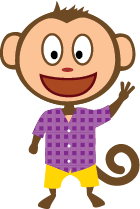 Socialising with Peers, Parents and Puppets
Developing Confidence and Independence
Acquiring and Using Language Skills
Understanding Verbal and Non-verbal Cues
Learning to Act Morally and Politely
Developing Secure Relationships with You
EMPOWERED PARENTS
Parents play an extraordinary role in their child's development. Today's busy parents may not have the luxury to accompany their child to enrichment classes or may have limited hours of parent-child bonding time at home. We hope through our Parents' Handbook to empower you to continue your child's learning journey
with us at home.
In Our Classroom, you will experience:
Bonding with your child through conversations
Quality time, even in class, will help strengthen the bonds you have with your child.

Understanding your child's learning and interaction styles


By knowing what your child is drawn to and how they express themselves when learning, you will find it easier to interact and teach them in the future.
Managing your child's separation anxiety
Your presence in class plays an important role for your child! When children are comfortable, they develop confidence faster and will learn to become independence over time.
Continuing your child's learning journey out of class
You can play a part in transforming mere playtime into a time of fun learning. With our Parents' Handbook, you wouldn't walk alone as we will accompany you on your parenting journey.